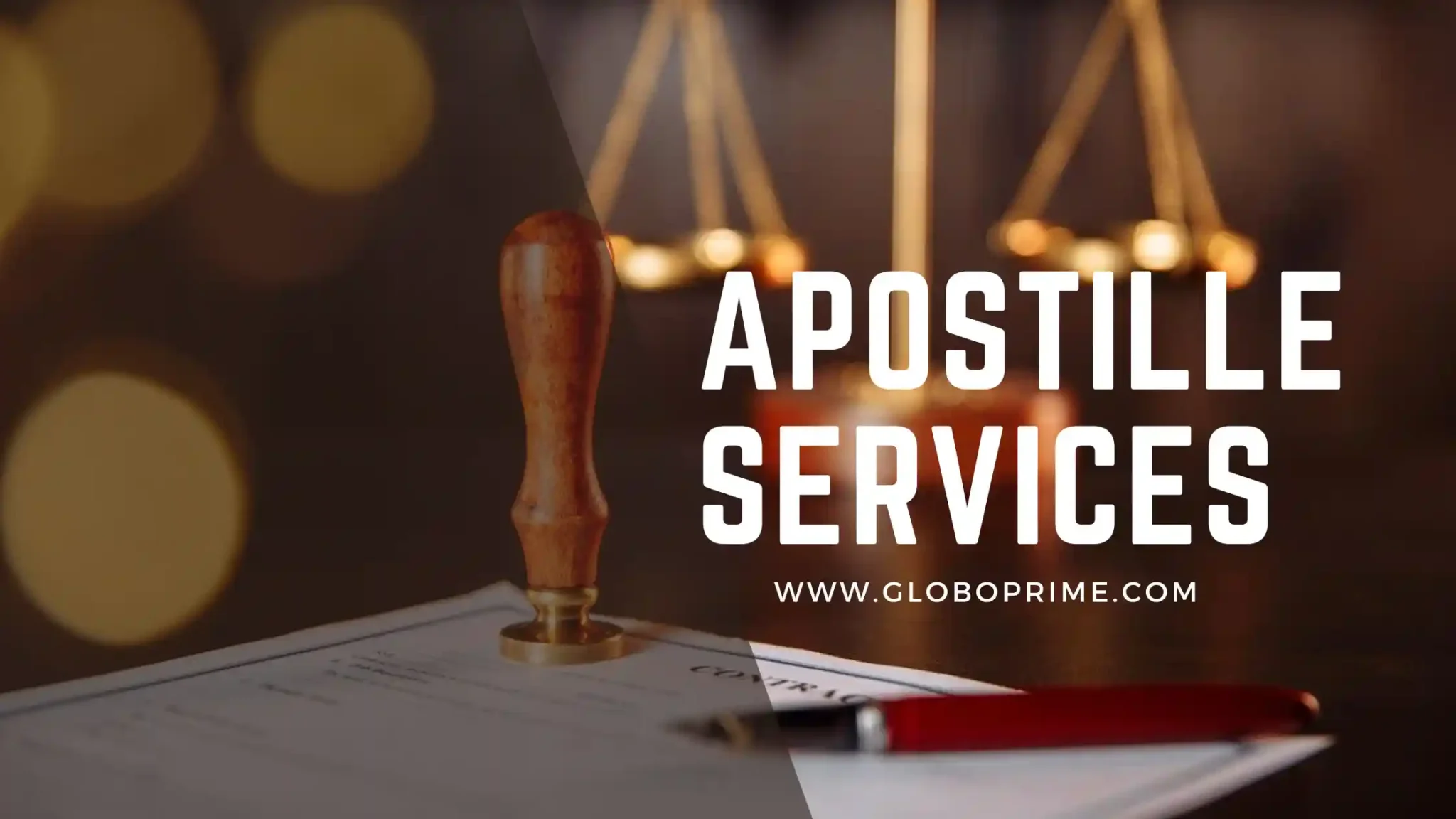 Using Indian documents overseas? Get your documents apostilled the right way with GloboPrime.
Apostilles certify the origin of Indian public documents like birth certificates, court orders, and notarized documents for use in other Hague Convention countries.
Overview of the Apostille Process in India
India is a member of the Hague Apostille Convention. To get an Indian public document apostilled for use abroad:
Get the document certified by the relevant State Home Department in India (see state-specific requirements below)
Get the certified document legalized by the Ministry of External Affairs through their e-Apostille service
The MEA will affix an apostille certificate to the document, certifying its origin
State-Wise Requirements
Requirements for state certification vary. For example:
Maharashtra: Before a birth certificate can be state-certified, it must first receive certification from the appropriate municipal body, such as the BMC or Pune Municipal Corporation. Learn more.
Karnataka: Marriage certificates require additional witness signatures and seals before state certification. Full checklist.
Refer to your state government's website for current requirements.
MEA Apostille Process
Fee: ₹900 to 1500 per apostille for Indian citizens, payable online reference
Turnaround Time: 7-10 working days from submission reference
Tracking: Track apostille application status on the MEA website
Frequently Asked Questions
Which countries require an apostille for Indian documents? All members of the Hague Apostille Convention like the USA, UK, Australia etc. Some non-members may require it too.
How long is an apostille valid for? Apostilles don't expire. But some countries have additional validation requirements, so check the requirements.
Can scanned copies of apostilled documents be used? No, only original hard copies are accepted.
Does the MEA apostille documents for other countries? No, the MEA can only apostil Indian documents issued in India.
Why Use GloboPrime?
Getting your documents apostilled the right way can be complex. GloboPrime specializes in streamlining the apostille process for Indian documents headed overseas. Benefits include:
Expert guidance on current documentation requirements for each state
Assistance with obtaining state certification
Fast-track MEA apostille application filing
Courier delivery of final certified documents
Real-time process tracking and status updates
Reliable service from the experts in overseas documentation
Reach out now to our experts for any queries on getting Indian documents apostilled for use abroad!